Rumble On!
3/31/2023 | culture matters - ESG
Congratulations to Josh Brawer, Sr. Leasing Rep, on snagging the 4Q22 Best New Concept Award with his RumbleOn deal at Bristol Park in Bristol, PA! This exciting new tenant will transform a former Walmart box into power sports central. RumbleOn sells ATVs, motorcycles, and jet skis. They buy and sell more power sports vehicles than anyone else in the US. We're thrilled to add this exciting concept to the Brixmor portfolio. Congratulations Josh!
For more information on Bristol Park visit the link below.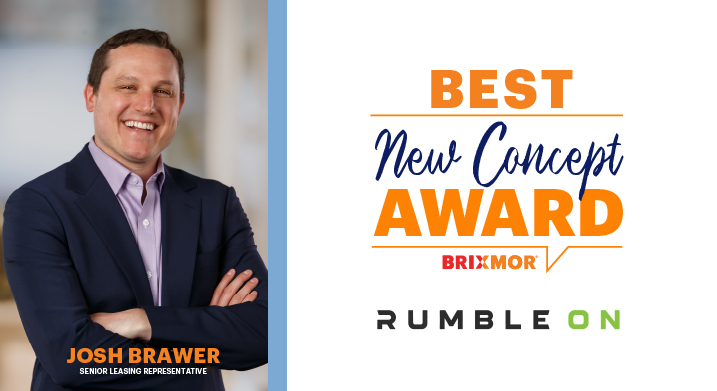 Additional Resources