2022 Corporate Responsibility Report
7/5/2023 | culture matters - ESG
Today our fifth annual Corporate Responsibility (CR) Report was released, which provides a comprehensive overview of the Company's strategy to improve the environmental, social, and economic well-being of its stakeholders, as well as measurements and case studies that highlight Brixmor's progress with respect to its CR goals.
Our latest CR Report demonstrates the progress we have continued to make toward our ESG goals in every area of our business. By integrating ESG throughout our organization, we ensure that we are creating and maintaining shopping centers that deliver sustainable growth and value to all stakeholders.
To learn more about who we are, what we do and who we serve, check out our 2022 Corporate Responsibility Report at the link below.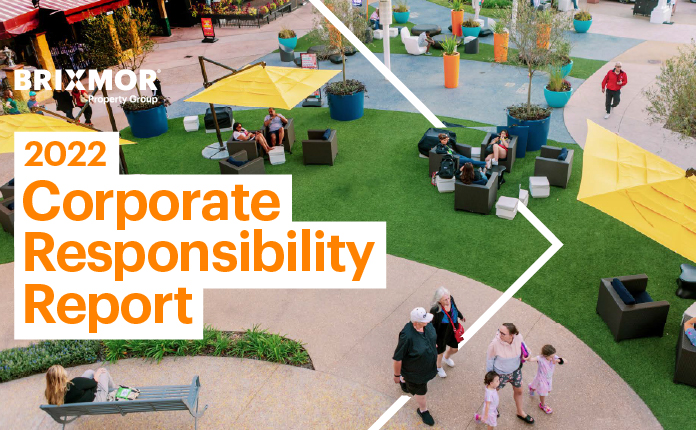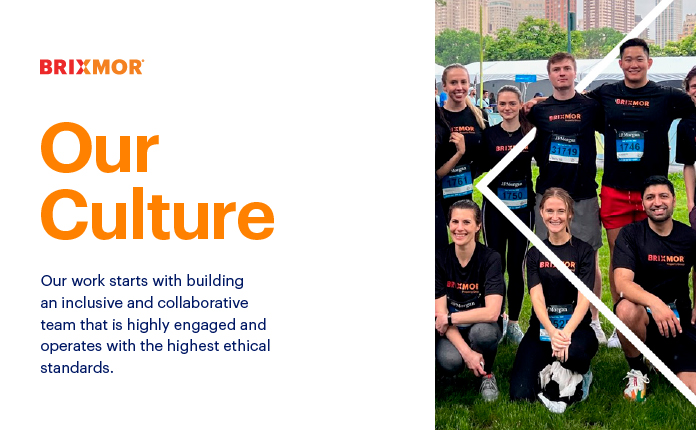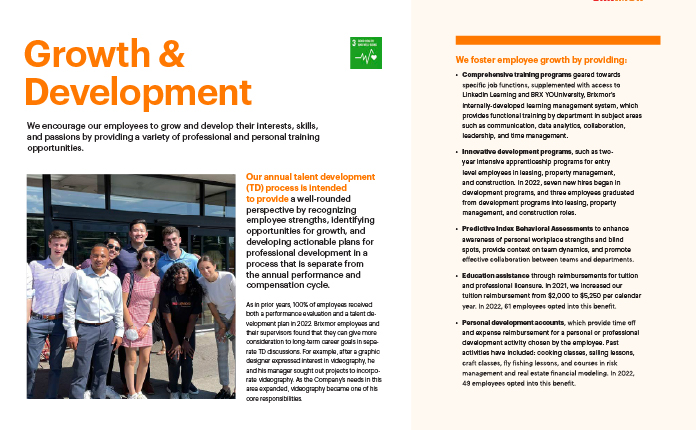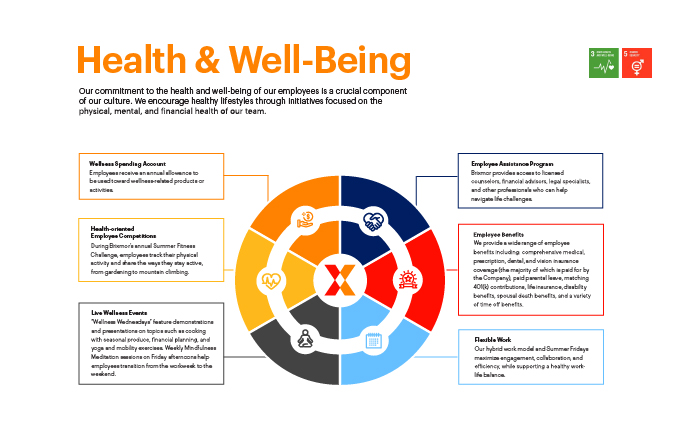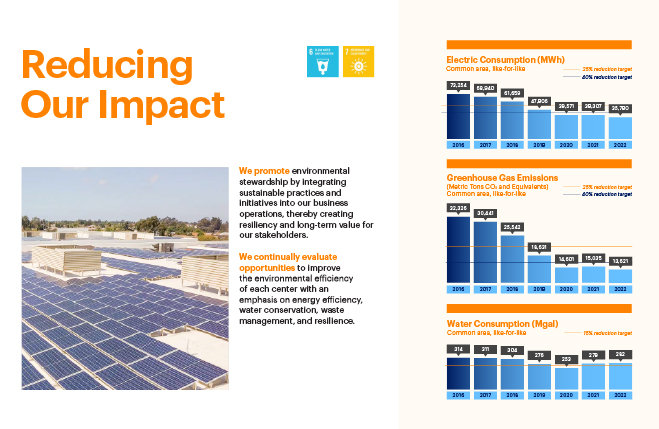 Additional Resources